If you suffer from chronic migraines you know how debilitating they can be. A number of factors can trigger a migraine. And many are impossible to avoid when you leave the house. This guest post by Dr. Mark Khorsandi, who specializes in the treatment of migraines, gives some great tips for creating an on the go migraine kit.
Creating an On the Go Migraine Kit
By: Dr. Mark Khorsandi
Aside from the occasional aura that some migraine sufferers experience, migraines often come without warning and can strike at any time. They don't care about your employment, special events you've been invited to or your sleep. Fortunately, however, with an on the go migraine kit, you can always be ready to fight back when they hit.
Since everyone's migraines respond differently to relief measures, it is important that you find what works best for you and then create an on the go kit that fits your specific needs. To help get you, here are a few items that are popular among fellow migraine sufferers.
Water
At the top of the list is water. Water is a necessity for everyone, especially those who are prone to migraine attacks. Not only is dehydration one of the leading migraine triggers, it is also one of the few that can be prevented. By drinking water throughout the day you can stay hydrated and prevent migraine attacks from happening. Start carrying a refillable water bottle with you everywhere you go and soon it will become a habit. Never leave home without it.
Eye Mask and Sunglasses
Light, both sunlight and artificial, is great for seeing your surroundings. For migraine sufferers, however, it can be torturous. To help you cope with and recover from your migraine faster, be sure to pack dark tinted glasses and an eye mask to be used in whatever setting you find yourself in.
Earplugs
Along with shielding out the light, you can also make your environment quiet with the help of earplugs. Little and easy to conceal, these can be a lifesaver. Best of all, they can be used practically anywhere without anyone ever noticing.
Essential Oils
Depending on what your specific migraine triggers are, there are essential oils that may help you. For example, oils such as lavender and chamomile are excellent for reducing the severity of stress-driven migraines and those brought on by poor sleep. Other oils, such as grapefruit and orange blossom, may help to relieve migraines triggered by depression. For your convenience, many of these oils can be purchased as travel-sized sticks, so whenever you feel a migraine coming on you can quickly apply a few dabs to your forehead or temples for relief.
Medications
If all other options have failed, talk with your doctor to find out which medications are most appropriate for you, based on your medical history and current symptoms. Often prescribed are medications such as Imitrex, Maxalt, and Zomig, which can be taken before or during a migraine attack to stop the pain from progressing. You may also benefit from over the counter anti-inflammatory drugs such as Mobic and Neproxin, which can help reduce migraine pain.
Cefaly Device
If medication leaves you with undesirable side effects, you may want to try a Cefaly device. Worn like a headband, this external nerve stimulator delivers small electrical pulses to the nerve endings of the trigeminal nerve – the nerve associated with migraine pain. Although the futuristic look may not be suitable for a black-tie event, wearing this device for as little as 20 minutes a day can help reduce the severity and frequency of migraine attacks.
Air Sickness Bag
Migraines do not always travel alone. They tend to bring nausea with them. If this is a common symptom for you, be sure to add a couple of air sickness bags to your migraine kit. Because these small and lightweight bags can be easily concealed, you can carry one with you wherever you go. Even though you would probably prefer not to need one, it may save you from an embarrassing moment.
Anti-Nausea Treatment
In an effort to keep yourself from having to use a sickness bag, you may find that anti-nausea treatments such as Pepto-Bismal or even ginger candy may help to relieve your symptoms. However, for more severe cases of nausea, a medication prescribed by your doctor such as Thorazine, Phenergan or Comprazine may be more suitable.
Migraine Diary
Writing down when your migraines happen and what situations led up to them, is a great step toward discovering what your migraine triggers are and ultimately how to prevent them from happening in the future. However, migraine diaries only work when you use them. Therefore, be sure to take your diary with you every time you leave home. If you would rather not carry a physical notebook, you can use a smartphone or tablet instead.
With a few of these ideas, along with your own, you can get one step ahead of your migraine by creating an individualized on the go migraine kit. Then, next time you leave home you'll be able to do so with confidence, knowing that if a migraine does attack that you'll be ready.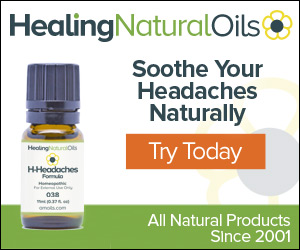 About the Author:
Dr. Mark Khorsandi works at the Migraine Relief Center. They provide surgical treatments that reduce and eliminate pain for migraine sufferers. Dr. Khorsandi treats patients in Dallas-Fort Worth and Houston. His high ratings by patients earned him the 2015 Patient's Choice Award.